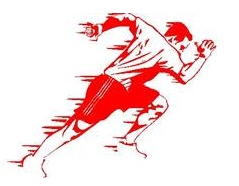 TimesJobs.com tore past competition for the 3rd Time declares comScore

According to ComScore, the global leader in measuring the digital world, TimesJobs.com has overtaken all its competitors in unique visitors and has consistently Ranked 1 in the Jobs category in India!
Mr. Vivek Madhukar, Sr. VP, TimesJobs.com remarked, "With the unstinting faith & support of our users and our combined efforts, TimesJobs.com is developing into the preferred choice for online recruitments with a host of innovations in access & convenience. I am pleased to find that comScore has also declared our leadership and substantiated our position, as India's No.1 Job Portal."
ComScore states that over the December 2010 to March 2011 period TimesJobs.com has scored higher than all its competitors, 3 times in the number of Unique Visitors to the site. This means more people visited TimesJobs.com than another other jobsite in India.
As per ComScore for Mar'11 TimesJobs.com shows a 31% increase in Unique Visitors as compared to Feb'11, with 4.68 Mn Unique Visitors.
In addition, while competition shows marginal improvement, TJ has improved in almost all key Metrics.
The comScore Findings–
TimesJobs.com Ranked 1 by comScore!
TimesJobs.com is ahead of the No.2 in Total Unique visitors by 740 thousand visitors!
TimesJobs.com is now 1½ times the size of the Number 3 in Unique Visitors!
TimesJobs.com has improved all its own benchmarks as well with –
Total Unique Visitors grew by 31% (at 4.68 million)
Total Visits increased by 38%
Average daily visitors has grown by 25%
Total Page Views improved by 15%
"With innovations geared towards delivering the right candidate the right job and providing exposure and growth opportunities across India and globally -.The Reach of TimesJobs.com is a direct consequence of the quality of this experience. And that is what comScore's results corroborate- – in simple terms TimesJobs.com gets the Right Job to the Right Candidate." inferred Mr. Sanjay Goel, Head- Technology, TimesJobs.com
The comScore metrics are historic in nature, and are a reflection of the popularity, user-friendliness, transparency and depth that TimesJobs.com has brought to the e-recruitment space.